Details
Traditional evening Turkish dinner and show in Marmaris
If this is your first time in Turkey you must go to this show. A joyfull entertainment for everyone! Belly dancers will be all over you and you might even be asked to dance with the Belly dancers. Experience warm Turkish hospitality. Friendly, jovial, groovy lively night along with folk dancing and many other shows
Traditional Turkish food served during the show. Mezes (mouthwatering Turkish starters), salad, kebabs, rice, Turkish borek (filled pastry) and fruits.
A blended traditional night entertainment with traditional Turkish folk dances. An incredible show team and an unforgettable night.
You will be Served Turkish cuisine dishes all night and UNLIMITED alcohol and non-alcoholic drinks. Can't Beat That
Highlights
Traditional Turkish Night - Turkish Cuisine - All You Can Drink Alcohol
What you can expect
You will see a small synthesis of Turkish culture and Food for about 3 hrs
Program
Program Time is between 19:30 & 00:00 - every night
Sample Menu: First course: Assorted mezze platter
Second course: Cheese patty
Main course: Grilled chicken with rice and french fries
Dessert: Fresh melon
Drinks:Unlimited Drinks (beer, wine or soft drink)
Itinerary:
You will be picked up from Your Hotel to Kervansaray Restaurant where everyting happens.
As soon as you take your sit, cold and hot starter food will be served, then main course following desserts and fruits.
Also unlimited alcoholic and non-alcoholic drinks all night we are served.
All tables can see the dance floor.
Dancing starts at 20:15 and 23:30. At the end of the night.
After all You will be dropped back to Your Hotels
Pickup Time:
19:00 - Please be ready in front of your hotel
Departure Point
We will Pick You up from Your Hotel
Return Details
We will drop you back to Your Hotel
More details
UNLIMITED DRINK and crazy FUN
Inclusions
Pick Up Service From Hotels - Dinner (optional) - Unlimited Drinks (beer, wine or soft drink) The return service
Exclusions
Import and Special Drinks
Voucher information
Your Voucher will have full details about Your Bookings. Full detail of payment and Balance Status is in your Vouchers too.
Local Operator Information
Full Information of Local Tour operator is in Your Voucher. You can Call them , email them as well as you can contact us.
Video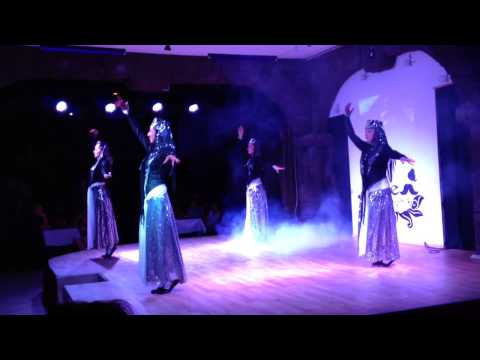 Please select Date and Time to be able to book the tour, you can always change tour date and time later.
Please be ready in front of your Hotel at 19:20 for Pickup.